Welcome!
East Bay Pediatric and Adolescent Medicine has been caring for patients in our Barrington location for over 35 years. Our Board Certified staff of three pediatricians and one pediatric nurse practitioner is committed to providing comprehensive healthcare to infants, children, adolescents, and young adults. We are a Patient-Centered Medical Home (PCMH) and as general practitioners, we address a variety of conditions ranging from simple to complex and from acute to chronic. By working together with our patients and their families, we strive to promote healthy lifestyles and good health!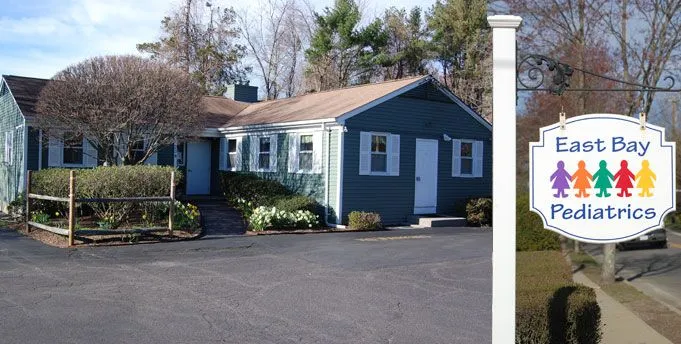 NEWS UPDATES
Dr. Raufi would like to introduce you all to the newest member of the East Bay Pediatrics Family...

Baby Girl Lucia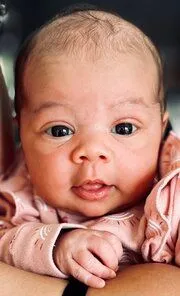 Born on 3/4/2023 weighing 7lbs 11oz.
Mom, Dad and Lucia are doing well!
The East Bay Pediatrics team is growing! As of February 2023, Sara McDole PA-C has joined us! Read her bio *here*. We are delighted to have her as part of our team!
Thank you for trusting us to vaccinate your child!
WE HAVE MODERNA VACCINES FOR 6MO-4YR AND PFIZER VACCINES FOR 6MO+.
WE HAVE BOTH MODERNA AND PFIZER BIVALENT VACCINES.
Moderna (in 2 doses) and Pfizer (in 3 doses) have been approved for usage in 6-month olds to 4-year olds! Both vaccines were studied in thousands of children, some of whom had already been previously infected with COVID-19. Side effects were mild (redness at the site, irritability, fever). There were no cases of myocarditis (inflammation of the heart) in the children who received the vaccine. Given the lower dosing of these vaccines, it is very unlikely. The vaccines not only reduce the rate of COVID-19 infection, they also, and perhaps more importantly, significantly, decrease the risk of serious complications from COVID-19. They also help reduce the spread in schools, daycares, and from young children to the vulnerable grandparent-aged population.
While both vaccines were very effective, if you are looking to have your child fully vaccinated ASAP, that goal will be achieved more quickly using the Moderna Vaccine.
Moderna is most effective starting 14 days after dose #2; Pfizer is most effective starting 7 days after dose #3.
If your child has had COVID-19 in the last 1-2 months, it is reasonable to delay the vaccine for a few weeks/month given their immunity from recent infection.
Our vaccines have been ordered, and we are checking our tracking information daily.
The vaccine will be given by appointment only. We will let you know when we have clinics/appointments ASAP!
COVID Vaccine Tip Sheet: https://globalepidemics.org/20...
AAP FAQs: https://www.aap.org/en/pages/2...
Cute Vaccine Video for Kids!
We know this is a very stressful time for parents. Please reach out to us if you have trouble finding formula for your child.
Resources during the Infant Formula Shortage:
Formula Share & Trade Rhode Island Facebook Group:https://www.facebook.com/group...
With kids heading back to school, we know many of you are wondering about masks for kids (2+years old). Check out the options below!
-WWDoll KN95 Kids masks
-Hotodeals KN95 For Children
-KN95 Masks with adjustable ear loops
-MISSAA KN95 Masks with cool designs
-Happy Masks
-Google doc made by Aaron Collins @masknerd: https://docs.google.com/spread...
The MyChart Patient Portal is the fastest and easiest way for you to have access to your child's medical record, including immunizations, lab/test results, prior school forms, medication refill requests etc!
For more info: CLICK HERE
Call our office today to sign up your child/children!